"Goldfever Through the Ages", in Review
The return of a Saint Petersburg High icon concluded on Friday with a bang. The memories made at this event will last a lifetime, and the contributions of hundreds into making the revamped production what it was will be reflected on for months, years and classes to come. The return of Goldfever in 2022 follows both the Covid-19 pandemic and controversy surrounding the performance in 2020, so for many freshmen sophomores and juniors, even some seniors, it was the first year participating with their service clubs, thespian troupes or dance groups.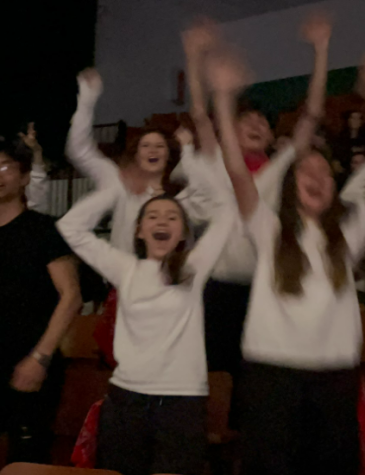 Preparation for Goldfever began, for some, as far back as September. Harrison Hayes, a co-president of the service club Interact, said their preparation started roughly three months prior, but practice only 3 weeks in advance. "I feel really good considering how much we practiced," Harrison said, and his co-president Nick Armstrong agreed, saying "we're gonna kill it". One of the choreographers for the service club Key, Vasilisa Ingram, estimates she put "50+ hours" into both the preparation and practice for Goldfever, and her presidents Hubert and Joanne seemed to be extremely confident with that preparation going into the show. For Joanne, the night was "1 part anxiety, 99 parts excitement", a feeling shared by all the dancers preparing for the night ahead. As for Rojans, presidents Kasha Tyranski and Leah Sonberg shared the total faith and gratitude in and for the choreographers for their dances. They attribute the success they believe they will have "so so much" to their experienced dancers who stepped up to choreograph all Rojans's performance. The coordinator for Rojans' entire Goldfever operation, Caroline Davidson, had come down with Covid-19 and had tested negative hours before the performance, something Kasha describes as a "live-laugh-love" moment. The service club Leo, who had previously been a force in Goldfever wins, intended to stay that way. Nina, their president, said they had started preparing "before the theme was even announced" anticipating the event, something their small body of performers intended to tackle full force. While they are down in numbers, Nina believed their "talent" would pull through, and that they could show that they can still be the "powerhouse" of years past. Haven, the sound chair for the night, told how preparation for the crew had started roughly 1 month ago, and that clubs this year were "speedy" in the delivery of their sound files, making the process run more smoothly for them. Ms. B, the theater director for the school, had started prep with Thespians and choosing themes since September of 2021.
But what is the event these clubs have been pouring hours and gallons of sweat into? Goldfever is an annual competition between clubs at school, traditionally service clubs, but even clubs like SGA in previous years. It puts the clubs against each other in a lip singing and dancing contest, where they are judged on fluidity, creativity, originality, and overall quality. The judges are an array of SPHS alumni, and winners are decided in three categories; Fan Favorite, Critics Choice, and Best Overall. Throughout, Thespians and theater crew work relentlessly to fill in transition time with skits and make the show run as smooth as possible. Ms. B described how the outcome of Goldfever is always spectacular, but depends on the "percentage of IB students and number of people" participating. Both factors usually heavily dictate quality.
As Goldfever returned with fanfare, tickets to the event sold out – twice. Most attending are parents or friends of performers, and teachers are invited to have special balcony seats. For some this was their first Goldfever they could attend, which was the case for Ms. Zubeck, a St. Pete High alumni and math teacher. "Tickets were always sold out!" she exclaimed, and was anticipating "great dance moves" from her students. Mr. Tarrou admired the courage his students had to get on stage for events like this, and wished them the best of luck. Courage like Myla's, a Leo performer in 9th grade, who had the mentality that "just because [she] doesn't like performing doesn't mean [she] won't try". He has seen the show many many times, and recalls he saw his best ever Micahel Jackson impersonation on the Goldfever stage. For some parents who are alumni, this was their 3rd, 4th, or even 10th Goldfever they had attended. Parents of performers were anxious because of how "secretive" their children had been about the show, and some were irritated that the event had been scheduled the same day as major student sports games, forcing them not to be able to participate with their friends. Overall, the packed house was brimming with the anticipation when Ms. B walked on the stage to start the event.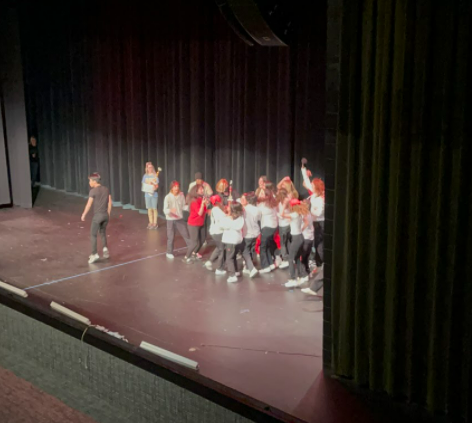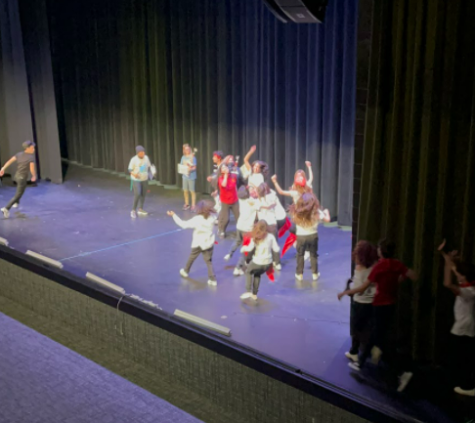 The event was a resounding success and hugely entertaining; very few technological appearances, with transition entertainment from both Mr. Powell and Ms. Lebo. While all of the service clubs gave their absolute all in performances, making few errors, tech and theater crew worked tirelessly to make the operation run as smoothly as possible. Following a hiccup with score reporting, final results were announced; Leo won both Critics and Fan's choice, and Rojans won Best overall. Leah Sonberg described the win as "being totally worth it", and when asked to describe the double victory by Leo in one word, Nina simply said "powerhouse". While both Hubert and Harrison were happy for their competitors, Harrison acknowledged that the loss would ignite "a huge flame under the juniors". 
Moving forward, all of the service clubs feel that this year's performance will have given sophomores, freshmen and juniors huge amounts of drive, passion, and reason to put even more into the production next year. "I think we will do better than the seniors" 11th grader Luke Faykus predicted, a sentiment shared by many of the juniors and underclassmen within the clubs. Looking on to next year, all of the seniors in each club have molded a passionate and excited group of Green Devils to carry on this St. Petersburg High tradition.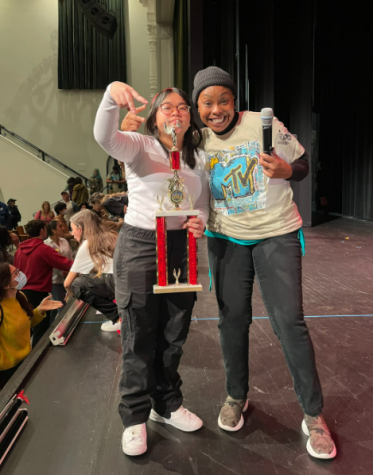 Leave a Comment