Going for the GOLD: What to Expect from Goldfever this Year
As students return from the winter break, it is time to revisit a beloved St. Petersburg High School tradition. This tradition is Goldfever! Every year, St. Pete High holds a lip sync and dance competition where service clubs and independent groups can join to show off their skills. This year's theme is Good vs. Evil, and Goldfever will take place on March 3rd at 7pm. With the date approaching soon, service clubs and groups have been preparing and working hard to perfect their dance routines and lip-syncing skills.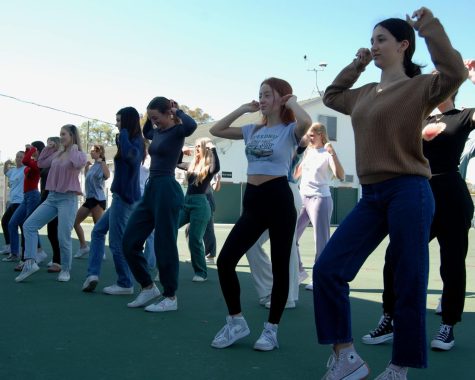 First up, our "Best Overall" winners of last year's Goldfever, Rojans. Rojans practices twice a week, with each choreographer working with a different grade level or dance style. As for their inspiration, 
they are influenced by Michael Jackson. They also take inspiration from cheer stunts, which is only natural since many of the choreographers are on the cheer team. This year's playlist consists primarily of hip-hop, it seems, with notable artists being Nicki Minaj, Cardi B, Drake, and others.
Rojans is pretty self-assured in their success this year, specifically over one other service group, Interact, with Elle Orchard stating that "anything Interact does, [they'll] do better." Their advice to those thinking about participating in Goldfever next year is to "just do it. It's really fun," and everyone is nervous starting out, but it's an experience you won't want to miss. With such an impressive performance last year, Rojans can hopefully bring that same energy this year to top it.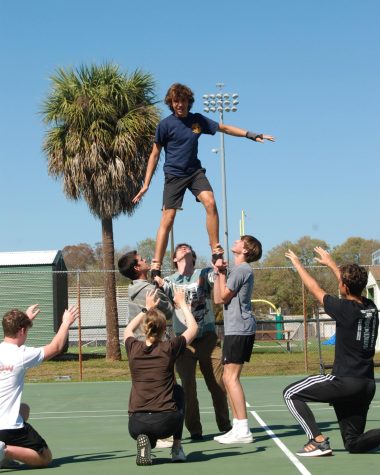 "As far as you know, this is the best production you will ever see," says Interact member Zach O'Connor, showing they have a lot of confidence in their comeback in this year's Gold Fever. They are taking action this year by starting practice earlier, practicing at least once or twice a week with plans for more, and having dancer Peyton Mcclung as their choreographer. As for their dance inspiration, it appears Peyton is improvising most of the dances, but she adds that "the boys inspire the creation of what [she does]." Castle Bond, the co-president of Interact, said that "she brings the dancers out of [them]."
Regarding last year's results, the general opinion seems that they had fun but started too late, leading to their demise. However, Interact intends to "rise like a phoenix from the ashes" by ditching the Just Dance routines, according to co-president Tripp Spoor. They encourage those thinking of doing Goldfever next year to "go out there and just have a good time and be yourself," along with advice to start earlier than you initially think. Interact will be a group to look out for this year. They say they've put in a lot of work and "want to wish good luck to everyone because they'll need it."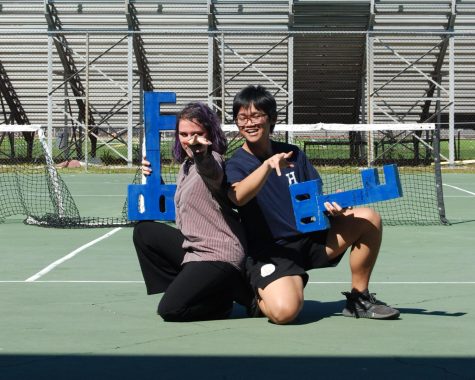 Meanwhile, Key Club practices nearly every day except for Fridays due to other service activities. Usually found at the tennis courts, Key practices for around an hour or more each day to perfect their routines. Emilie Javate, their choreographer, emphasizes the importance of  "utilizing formation" instead of just standing still and dancing in place. The visuals of the routine are important! Through formation, these visuals can be achieved with hard work. When it comes to their inspirations for the dances, "moving with music" comes to mind, states Maria, another choreographer. With that, the choreographers look to other routines as references while also maintaining the aspect of having fun.
Goldfever is certainly an exciting event, and with that comes nerves. It's a great way to be a part of the community, and it's something that should be enjoyed, so "don't get embarrassed, because everyone does it, so it's fun," says Key's co-president Parker English. This Goldfever, Key Club has hinted that their routine includes something to do with Michael Jackson. Their routine will definitely be a "Thriller!" Though they didn't win last year, they've changed some things in hopes of earning more points this year. Though confident, Key is keeping an eye out for Interact and Leo.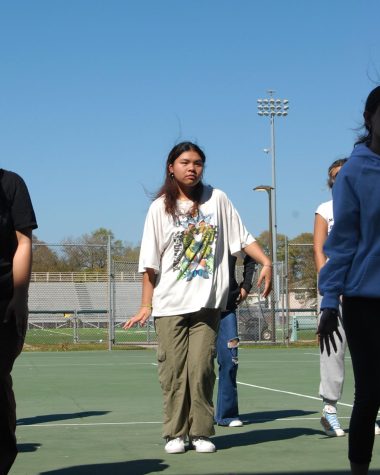 Leo, Goldfever's winners of last year, believe that Goldfever is a chance for everybody to connect and create a better connection between members. This year's theme greatly differs from last year's theme of "Through the Decades." Jake Faccio, Leo's co-president and choreographer, believes that it "leaves a lot of interpretation for many people." As for Leo, they're interpreting the theme as "good love versus evil love," states Chanel Nguyen, the club's other co-president and choreographer. Usually, Leo practices twice a week for an hour each practice. To refine their dances, Leo will work and practice in rotations. Club members welcome incoming dancers because Goldfever is a "good opportunity to express yourself in different ways." 
Noted for their moves last year, Leo says they take inspiration from different genres of music, such as hip-hop and K-pop. Dance moves are also planned by the choreographers as well. Don't fret if dancing is not your best skill; people are needed to work behind the scenes, and with time, connections will be made, making practicing for Goldfever a comfortable, fun setting! When it comes to their competitors, Leo is watching out for Rojans since they "stepped up their game" this year. With their amazing performance last year, Leo has plans to continue the winning streak this year through hard work and dedication. 
Overall, it seems like Goldfever this year will be one to remember.  It will be interesting to see if the service clubs can "walk the walk" since everyone appears to have a game plan for success. However, remember that it's "not about the competition" it's about "having fun." Buy your Goldfever tickets here!
Leave a Comment