2022 JV and Varsity Volleyball Season Wrap-Up
The Green Devils' varsity and JV volleyball teams have done outstanding throughout this season. While the JV season ended a week early on October 6th due to issues with Hurricane Ian, the varsity team continues on in the 2022 Districts Tournament. The JV team finished their season with a final count of eight wins and two losses.  
While facing off against Clearwater Central Catholic High School, the JV Green Devils lost with a concluding score of 2-0. However, they didn't go down without a fight. In the first set, they only lost by three points: 22-25. The second set was not as close, with a score of 14-25, which brought the match to an end. The only other match that JV didn't leave victorious was when they faced off against Keswick Christian High School. The first set was 16-25, and the second set of 17-25.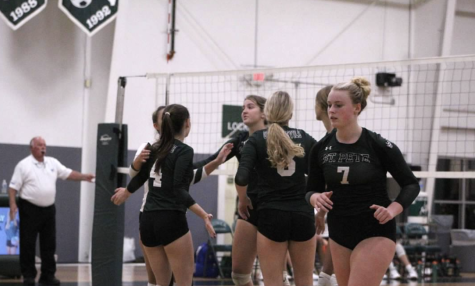 The other eight games were extraordinary successes for the JV Devils. Out of those eight triumphant games, only three of them went to the maximum of three sets. The other five ended with a score of 2-0. The games that reached three sets were Northeast High School, Largo High School, and Osceola High School, attempting to give the JV team a run for their money. The five games that were won by two sets were against the following high schools: Tarpon Springs, East Lake, Seminole, Countryside, and Hollins.
St. Pete High's varsity team has nineteen wins and six losses at the moment, however, they're on their way to countless more victories as we speak. Of those nineteen games, seventeen of them were won by 2-0 or 3-0. Only two of those nineteen games extended to the final set with a score of 3-2 against Seminole High School, and 2-1 against Land O' Lakes High School.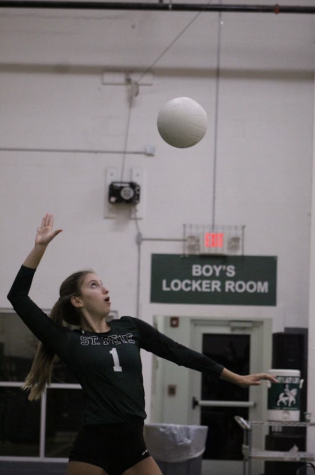 As for the games lost by the varsity devils, only three games left the team fully beaten down. These losses were 3-0 against CCC and Osceola, followed by 2-0 against Calvary. Games like St. Pete vs. Keswick were intense and insanely close. This game in particular went up to a maximum of five sets. The scores of this game were 23-25 (win for Keswick), 14-25 (win for Keswick), 27-25 (win for St. Pete), 25-16 (win for St. Pete), and the deciding set, 12-15 (win for Keswick). Although this game did not end in favor of our beloved varsity team, they played well and came very close to victory.  
When our varsity team battled against Seminole High, they were almost beaten! At the end of the match, they dominated and won the final and fifth set, bringing home the win for St. Pete High! The results of the five sets were 24-26 (win for Seminole), 25-22 (win for St. Pete), 25-16 (win for St. Pete), 11-25 (win for Seminole), and 15-8 (win for St Pete).
Our JV season ended with a rather impressive 4:1 win ratio, while our varsity team continues to play towards the state finals! 
Leave a Comment