"Don't Screw it Up" – SPHS Tennis Team prepares for dominant Tennis Season
On the tail of a runner-up state championship drive in their 3A division, the Saint Petersburg High Green Devils Boys and Girls Tennis teams are poised to finish the drive after the team they lost to, Doral Academy, changed divisions. They have the talent, the drive, and the team; what stands in their way?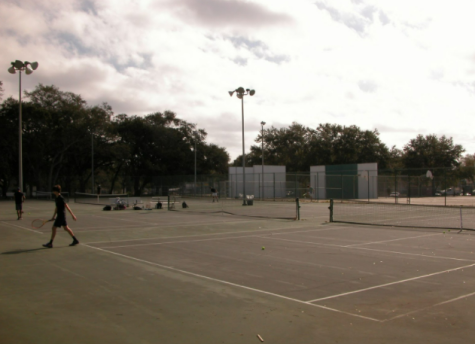 What gives St. Pete High the upper hand? Players like Tate Keber, an extremely skilled 10th grader on the girls team, puts them in extremely advantageous situations. Callee Connon, a senior on the team, describes Tate as "driven and a good sport", and is incredibly "inspired" by the work she and her team put into last year. While it is "frustrating" they fell short, Callee is very optimistic about this season, and for good reason. Because of redistricting, St. Pete High is now quite easily the best team in it's district, if it wasn't already before. The road to district champs should be less strenuous than last year, meaning they will have the energy to put even more into the post-districts drive to state championships. Juniors Adrianna Saballos and Emily Hoyt agree with Callee's reasoned optimism, and equate their positive outlook to both the immense skill on the team and the bonds they all have. The two of them are friends, which makes coming to practice more enjoyable, and the two push each other to work harder. Thanks in part to a senior from the previous season, Anslee Long, who now plays D1 tennis at UNF, the entire team has seen how far they can go, and they "all have the drive to go [back]".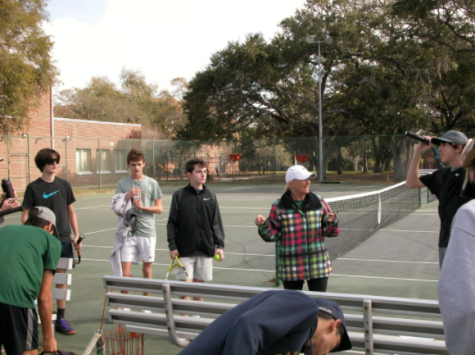 Coach Joan Simmons, a math teacher at St. Pete High, has led both the girls and boys tennis teams for the last 5 seasons, with hopes of continuing long into the future. Last season in particular, though, was one she described as "awesome, magical" and a "family building" experience, setting them up very well for this season. Her outlook is extremely "hopeful", as the tennis team is ripe with young talent on both the girls and boys sides, as well as their redistricting luck. Redistricting, which pushed Doral Academy, a Miami charter school, out of their division has put them at the de-facto top and anticipated winner of the upcoming season. While last season they finished as the best public high school in division 3A, 2nd place will not be good enough this time. However, Coach Simmons understands that the championship will not be a walk in the park. "It's not given, but [there is] great potential" she said when asked about guaranteed success. On weaknesses, Coach Simmons struggled to come up with particulars, but eventually decided that "a little weaker girls team after Anslee Long graduated" and "goofy seniors" may be the factors that could present roadblocks. If her players "manage the amount of time on court and in books" they will be able to stay on the team, and if they "keep perspective" and build "quiet confidence" through their season they will be successful.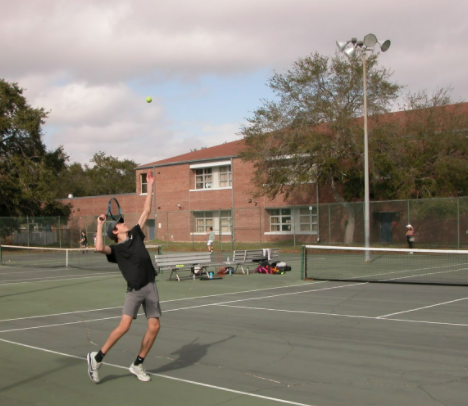 The boy's team, as well, is geared for a deep run, with young talent and excited seniors. They were also 3A State runner-ups, and senior Hayden Metcaf is "very confident [the team] can win states". Reiley Hagman, a senior, is very sure that his team "will shred the nard", but first he is just "hoping I make the team" after being so out of practice. Because of the number of boys who tried out, only the best of the best will be able to ride with the team back to a possible state championship run.
All in all, our Saint Petersburg High School Boys and Girls Tennis teams are poised for greatness. They have the talent, they certainly possess the drive, and they are under the leadership of a coach who has gotten them to the position to be State Champs just one year before. If there were to be a motto for the season, simply based on how confident and how well-positioned these student-athletes are to take the State Championship Division 3A trophy home, it would be this; Don't screw it up!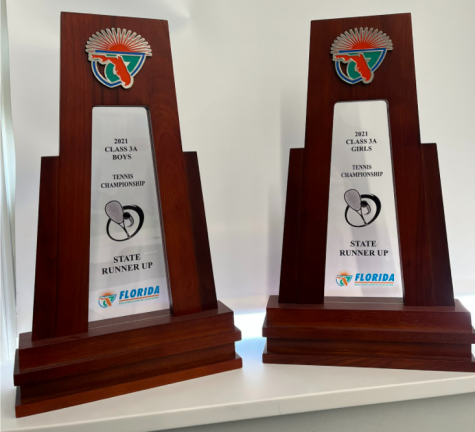 View Comments (2)